Check back soon for more titles!
Click on a book's picture for complete details, including price & Kindle availability: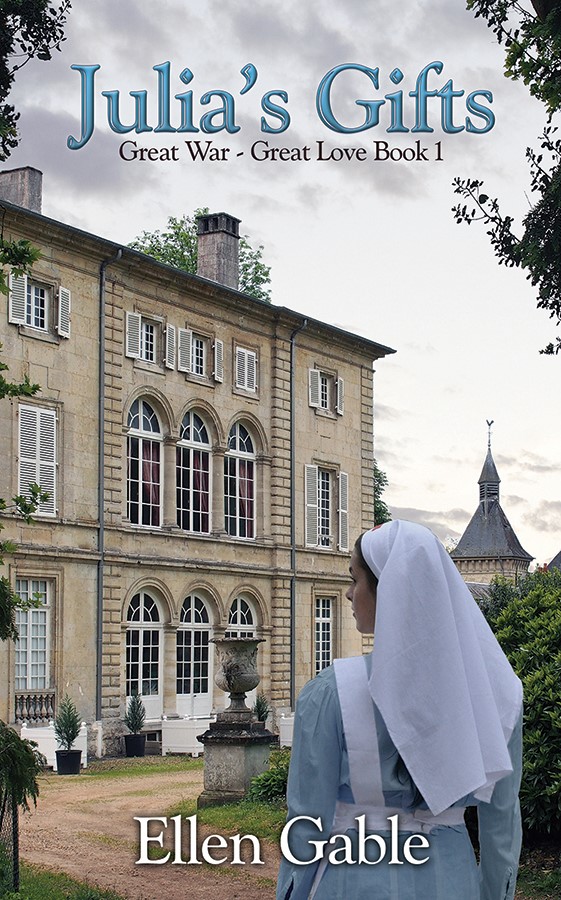 Julia's Gifts (Great War Great Love, Book 1)
by Ellen Gable
From Philadelphia to war-torn France, follow Julia as she transitions from unworldly young woman to compassionate volunteer. Disheartened by the realities of war, will she recognize her true "Great Love"?
---

The King's Prey: Saint Dymphna of Ireland
(God's Forgotten Friends)
by Susan Peek
An insane king. His fleeing daughter. Estranged brothers, with a scarred past, risking everything to save her from a fate worse than death.
---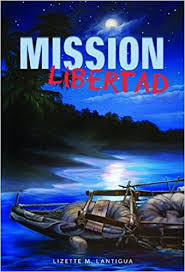 Mission Libertad
by Lizette M Lantigua
Fact and fiction converge in this thrilling tale of 14-year old Luisito Ramirez, a courageous boy who daringly escapes from 1970s communist Cuba as he becomes immersed in American culture and carries out a secret religious mission under the eyes of spies.
---
Journey with the Magi as they search for a King they do not understand, and seek answers to questions lying in the deepest parts of their souls–providing they survive the dangers of the journey.

At Home in Persimmon Hollow (Persimmon Hollow Legacy) by Gerri Bauer
In 1886, Agnes Foster is forced to leave the Catholic orphanage where she grew up to start a new life as a teacher in Persimmon Hollow. With nothing but her strong Catholic faith to sustain her, she leaves behind the only home she's ever known and encounters a wild and beautiful new landscape, as well as a town full of hardworking, faith-filled people. She also meets the difficult, yet handsome and hard-to-ignore Seth Taylor, a man whose heart has been hardened to God.

Stitching a Life in Persimmon Hollow (Persimmon Hollow Legacy, Book 2) by Gerri Bauer
Josefa Gomez longs for the glamorous life of a fashion designer far beyond her small town. But when her aunt announces a plan for Josefa to live with relatives in Texas and prepare for marriage, the headstrong beauty knows she must make an audacious choice.

A Distant Prospect by Annette Young
In 1928 Sydney, Australia, an Irish school girl finds new hope, after polio and personal tragedy, while playing cello in a string quartet.

Darker the Night by Lisa London
Inspired by a true story, this fascinating tale tracks an extraordinary young woman persevering through the challenges of growing up in Hitler's Germany. Hedy finds herself assembling airplanes, dodging bombs, battling hunger, and standing up to invading tanks. As the pride in her country is shattered with the news of the Nazi atrocities, her father reminds her, "The darker the night, the brighter the stars." Is her star the charming American Counter-Intelligence Agent who keeps appearing in the oddest places?

Jacob of the Thundercloud by Zoran Majstorovic
When lightning hits his house, Jacob, an ordinary teenager, ends up in Ancient Egypt. He's thrilled at first, but there's one very big problem: Jacob is a devoted Catholic–and Egypt in ancient times isn't the best place for Catholics.

Order of the Blood: The Unofficial Chronicles of John Grissom by Page Zaplendam
When a vampire's abilities and defects never fully develop, taking on the head of England's biggest vampire sect could be a bad idea. Ever since he was turned, John Grissom has worked to find a cure for the disease. He, his newly acquired assistant Henrietta, and the Prussian Van Helsing, a veteran vampire hunter, must seek out the elusive vampire lord before he succeeds in dramatically influencing the outcome of the war.
Read Catholic-Fiction.com's review here.

Treachery and Truth: A Story of Sinners, Servants, and Saints by Katy Huth Jones
This gripping YA historical novel tells the story of a remarkable teen through the eyes of his servant, Poidevin, who came to faith because of the example of his godly young master. Immersed in the historical background of tenth century Bohemia, this true tale of Good King Wenceslas pulls the reader into the struggles and danger of the Dark Ages.

Maiden General: How a 17-year-old Girl Saved France at Orleans: A True Story
by Mike MacCarthy
Joan, 17 years old and a pious young woman, runs away from home in order to attempt an impossible mission from God–have herself appointed as a French field general and lead her country to victory over the English.

The Holy Lance (The English Templars) by Andrew Latham
King Richard the Lionheart charges English Templar Michael Fitz Alan with a life-or-death mission–to recover the long-lost Holy Lance, a religious relic widely believed to be responsible for the near-miraculous success of the First Crusade. The ensuing quest leads Fitz Alan and a band of Templars on a journey deep into enemy territory, where they battle Saracens, Assassins, hostile Christians and even a traitor within their own ranks as they seek to return the Holy Lance to Christian hands.

Tobit's Dog by Michael Nicholas Richard
This retelling of the biblical story of Tobit, set in North Carolina during the Depression, brings to life in surprising ways the beloved Old Testament characters, including the important but often overlooked family dog.

Castle Wolves by Patricia La Barbera
Lady Merewyn and Prince Alexander face daunting circumstances. Werewolf hordes, slaughtering royalty and peasants, rampage King William's empire. But even if she and Prince Alexander escape, Lady Merewyn fears he will discover her secret.

A Soldier Surrenders: The Conversion of St. Camillus de Lellis
by Susan Peek
Soldiering, gambling, brawling, drinking. As a young man, Saint Camillus excelled at them all. Add to that his fiery temper and innate knack for getting in trouble, and Camillus de Lellis seems the last person who could ever achieve holiness! But God had plans for the stubborn young soldier, whether Camillus liked it or not . . .
Read Catholic-Fiction.com's review here.

Treasures in Clay Vessels by Angela Pisaturo
Orphaned as a child and disfigured at a teenager, Nellie Parker stayed away from relationships for fear of losing someone again. That is until Henry J. Lewiston came to town and turned her world upside down.

Smokey Mountain Prayer by Angela Pisaturo
Maggie MacDougal struggles to keep her practice afloat and her newly found Catholic faith in tact, amidst the turmoil of world war II and a very Southern Baptist community.

Crusader King: A Novel of Baldwin IV and the Crusades
by Susan Peek
A powerful historical novel about the unusual life of King Baldwin IV of Jerusalem, the leper crusader king who – despite ascending to the throne at only 13, his early death at 24 and his debilitating disease – performed great and heroic deeds in the face of seemingly insurmountable odds.
Read Catholic-Fiction.com's review here.

Blood of a Stone by Jeanne Lyet-Gassman
Set in the first century on the edges of the Roman Empire and the Jesus movement, Blood of a Stone is a sweeping story of murder, betrayal, love, and the search for redemption.

A World Such as Heaven Intended by Amanda Lauer
In this powerful Civil War romance, Amara McKirnan and Nathan Simmons share a devotion to their Catholic faith, but their loyalties lie on opposite sides of the conflict.
Young teens Molly and Theresa set out to discover the origins of a mysterious Irish Claddagh ring, but they unearth a story that is far stranger and infinitely more touching than anything they could have ever imagined.
Read Catholic-Fiction.com's review here.

To the Heights: A Novel Based on the Life of Blessed Pier Giorgio Frassati
by Brian Kennelly
The unforgettable story of a passionate young man, who in his brief life reached the heights of adventure, friendship–and sanctity.

We Are Your Ghosts (Anglezarke Trilogy Book 1) by Alex Terego
Love, truth, beauty, goodness and the mystery of faith can be lost and redeemed, even in the Hell of the Western Front during WWI.

El Cid: God's Own Champion by James Fitzhenry
Historical Biography
Known by the honorary title of El Cid, Rodrigo Diaz is a legendary hero who is directly relevant to modern times. Exiled by his king, insulted and maligned by those who should have supported him, he selflessly fought against seemingly insurmountable odds to save Christian Spain.

Saint Fernando III: A Kingdom for Christ by James Fitzhenry
Historical Biography
The greatest Spanish monarch, King of Castile and Leon, St. Fernando III was born in the year 1199–exactly 100 years after the death of his illustrious ancestor, El Cid. In him would be combined the soul of a knight dedicated entirely to God, the irresistible power of the Cid, and due to his royal heritage, the authority to marshal the might of an entire kingdom against the enemies of Christ. Personally leading his armies into battle, he took back more territory from Islam than any other king in history.
Death Comes for the Archbishop by Willa Cather
In 1851 Bishop Latour and his friend Father Valliant are despatched to New Mexico to reawaken its slumbering Catholicism. Moving along the endless prairies, Latour spreads his faith the only way he knows—gently, although he must contend with the unforgiving landscape, derelict and sometimes openly rebellious priests, and his own loneliness. Over nearly 40 years, they leave converts and enemies, crosses, and occasionally ecstasy in their wake. But it takes a death for them to make their mark on the landscape forever.
The Hidden Treasure of Glaston by Eleanore M. Jewett
Amidst great mystery, Hugh is left in the care of Glastonbury Abbey by his father who must flee England too swiftly to be burdened by a crippled son. Ashamed of his physical weakness, yet possessed of a stout heart, Hugh finds that life at the abbey is surprisingly full in this year 1171, in the turbulent days of King Henry II.
In Name Only by Ellen Gable
1876, Philadelphia. Caroline Martin's life has finally taken a turn for the better. After years of hard work, she has met a virtuous and wealthy man whose love seems to promise the kind of life realized only within the comforting novels she keeps on her night table. Tragedy, however, will teach Caroline of the complexity with which God Himself authors the lives of those who turn toward Him.
In this sequel to In Name Only, A Subtle Grace continues the story of the wealthy and unconventional O'Donovan Family as they approach the dawn of a new century in 1896, Philadelphia. At 19, Kathleen (oldest daughter) is unmarried with no prospects. Fearing the lonely fate of an old maid, her impatience leads to an infatuation with the first man who shows interest. A disturbing turn of events brings a dark shadow that threatens the life-long happiness she desires.
Read Catholic-Fiction.com's review here.

Saint Magnus, The Last Viking by Susan Peek
In this fast-paced new novel by the highly popular Susan Peek, the conflict unfolds between Magnus Erlendson, a heroic young prince aflame with the love of God, and his outlawed cousin Hakon, who blames Magnus for his banishment from their kingdom. What follows is a tale of betrayal and revenge, bravery and forgiveness, as Magnus seeks to restore his father's vanquished kingdom to it's rightful hands.
Read Catholic-Fiction.com's review here.
Mariette in Ecstasy by Ron Hansen
The highly acclaimed and provocatively rendered story of a young postulant's claim to divine possession and religious ecstasy.
Murder in the Cathedral by T.S. Eliot
T. S. Eliot's verse dramatization of the murder of Thomas Becket at Canterbury, winner of the Nobel Prize for Literature.
The Archbishop Thomas Becket speaks fatal words before he is martyred in T. S. Eliot's best-known drama, based on the murder of the Archbishop of Canterbury in 1170. Praised for its poetically masterful handling of issues of faith, politics, and the common good, T. S. Eliot's play bolstered his reputation as the most significant poet of his time.
Poor Banished Children by Fiorella de Maria
An explosion is heard off the coast of seventeenth-century England, and a woman washes up on the shore. She is barely alive and does not speak English, but she asks for a priest… in Latin.
She has a confession to make and a story to tell, but who is she and from where has she come?
The Priest and the Peaches by Larry Peterson
Historical fiction novel set in the Bronx in the mid-1960s.
Take a seven day journey with the five, newly orphaned Peach kids, as they begin their struggle to remain a family while planning their dad's funeral. They find an ally in the local parish priest, Father Tim Sullivan, who tries his best to guide them through the strange, unchartered and turbulent waters of "grown-up world." A story that is sad, funny, and inspiring as it shows how the power of family love and faith can overcome seemingly insurmountable obstacles.
Quo Vadis by Henryk Sienkiewicz
An epic saga of love, courage and devotion in Nero's time, Quo Vadis portrays the degenerate days leading to the fall of the Roman Empire and the glory and the agony of early Christianity.

Roses are Red, Diamonds are Blue by Donna Alice Patton
Set in the late 1970s.
Where's the Anastasia? It's been almost a year since Laura Barkley's husband, a museum curator, was murdered and the fabled Anastasia Diamond stolen. A long year filled with accusations, too many accidents directed toward Laura and her twins, plus plenty of soul searching…
Read Catholic-Fiction.com's review here.

Shadows and Images by Meriol Trevor
Set in nineteenth-century England–a time when Catholicism was regarded with suspicion and prejudice against Catholics was commonplace. This is the story of a Protestant young woman and her journey to the Roman Catholic Church. Leaving her sheltered life in the countryside, young Clem becomes acquainted with the fascinating ideas and people of Oxford–including a brilliant young clergyman, John Henry Newman.
A Titanic Hero: Thomas Byles by Cady Crosby
One man…one ship…one night that was to be remembered forever. Thomas Byles, a Roman Catholic priest on board the R.M.S. Titanic, had the saying, "Give what you have," instilled into him from a very young age. His training, commitment, and love for others culminated into one shining example of fortitude in the face of danger.

Treason: A Catholic Novel of Elizabethan England by Dena Hunt
In this gripping, heartrending tale, Caroline and Stephen show us that it's not power that writes the true history of the world; it's faith: faith and the love that faith alone can awaken and sustain.
Trial of the Mystic by Dennis Cantwell
It's the Trial of the Century … the Fifteenth Century.
In 1480, the prodigy Reichlin is accused of practicing the black arts. Powerful political brokers, world-class scholars, and highly respected monks assemble together at the remote St. Alban of the Snows to give testimony in his Inquisition. Reichlin's opponents accuse of him of invoking devils. His defenders claim that he is a virtuous man, able to communicate with angels using the ancient language referred to as The Word.