Check back soon for more titles!
Click on a book's picture for complete details, including price & Kindle availability: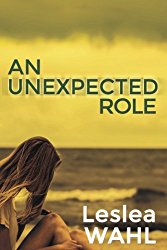 An Unexpected Role
by Leslea Wahl
The devastation of a ruined summer. The gift of a second chance. Can 16-year-old Josie learn the lessons she needs in order to discover her true self?
---

7 Riddles to Nowhere
by A.J. Cattapan
With the arrival of a letter, seventh grader Kameron Boyd learns that he and several others have been selected as potential heirs to a fortune. He just has to solve a series of seven riddles to find the treasure before the other students. If he succeeds, he'll become heir to a fortune that could save his school.
---

Dying For Revenge (The Lady Doc Murders Book 1)
by Dr. Barbara Golder
Someone is killing the rich and famous residents of Telluride, Colorado, and the medical investigator, Dr. Jane Wallace, is on a collision course with the murderer. Compelled by profound loss and injustice, Jane will risk her own life to protect others from vengeful death, even as she exacts a high price from those who have destroyed her world.
---

After the Thaw
by Therese Heckenkamp
Four years ago, Charlene Perigard survived a brutal kidnapping. Now sinister threats, a midnight attack, and a deathbed promise drive her to the little town of Creekside, where she encounters a man from her past whom she has long struggled to forget. Charlene's wounded heart must choose between her fiancé and the man whose past is more scarred than her own. But in choosing, she may just lose everything.
---

The Perfect Blindside by Leslea Wahl
Championship snowboarder Jake has been dragged by his parents to a middle-of-nowhere town in Colorado, where he meets Sophie. Smart and savvy, she has no patience for his inflated ego. Can Jake and Sophie work out their differences to discover what's really been happening at the abandoned silver mine?
---

10 Steps to Girlfriend Status (The Bird Face Series, Volume 2)
by Cynthia T. Toney
Wendy Robichaud is on schedule to have everything she wants in high school: two loyal best friends, a complete and happy family, and a hunky boyfriend she's had a crush on since eighth grade–until she and Mrs. Villaturo look

Over My Dead Body (Father Frank Mysteries, Book 2)
by James R Callan
Father Frank, Syd's pastor, and Georgia Peitz, another member of his church, don't believe Syd committed suicide. The more clues Father Frank and Georgia uncover, the more danger they find themselves in. Can they find the real killer before they become victims?

No Vacancy (A Black Horse Campground Mystery, Book 3)
by Amy M. Bennett
"CLOSE THE CAMPGROUND SATURDAY. THIS IS YOUR ONLY WARNING. YOUR LIFE IS IN DANGER." So reads the note shoved under the door of the Black Horse Campground store as Corrie Black and her staff celebrate the first "no vacancy" day of the season.
Young teens Molly and Theresa set out to discover the origins of a mysterious Irish Claddagh ring, but they unearth a story that is far stranger and infinitely more touching than anything they could have ever imagined.
Read Catholic-Fiction.com's review here.

Past Suspicion by Therese Heckenkamp
"Don't trust anyone . . ."
Robin encounters mystery, tragedy, and romance in a small town full of big secrets.

The Endless Knot (Father Baptist Series Book 1) by William L. Biersach
Father Baptist, cop-turned-priest, faces a problem: Who is killing the Catholic bishops of Los Angeles? One by one, they're dying horribly . . .

The Darkness Did Not (Father Baptist Series Book 2) by William Biersach
Something is loose in the City of Angels, and the police are not only stumped…but afraid. With such ominous events transpiring and each day bringing new terrors, there is only person to whom they can turn: ex-cop-turned-priest Fr. John Baptist.

The Search For Saint Valeria (Father Baptist Series Book 3) by William Biersach
Cop-turned-priest Fr. John Baptist and his faithful sidekick, gardener and chronicler, Martin Feeney, are once again on the trail of the unusual and strange. Why is someone stealing discarded religious objects–relics, altars, chalices–from the city's antique shops? And why on earth would modern-day grave robbers want to steal the remains of a 4th century saint?

Out of the Depths (Father Baptist Series Book 4) by William Biersach
Los Angeles, the City of Angels, is once more besieged by the bizarre and the strange! A fresh but unidentified corpse, dressed as a priest, turns up in a niche in a mausoleum, while a trusted assistant of the Cardinal is kidnapped, and two precious objects disappear with him…

Insomuch As To Deceive (Father Baptist Series Book 5) by William Biersach
A centuries old murder mystery, a spooky mountain lodge, a séance promised to be a sham which turns out to be authentic, an eerie dance of disembodied lights on a rainy night, the apparent landing of an alien spacecraft in a mountain lake, something that howls savagely in the night and kills for real…
Bleeder by John J. Desjarlais
When classics professor Reed Stubblefield is disabled in a school shooting, he retreats to a rural Illinois cabin to recover and to write a book on Aristotle in peace. Oddly, in the chill of early March, the campgrounds and motels of tiny River Falls are filled with the ill and infirm — all seeking the healing touch of the town's new parish priest, reputed to be a stigmatic.
Viper (The sequel to Bleeder) by John J. Desjarlais
Selena De La Cruz has a problem. Just before All Souls' Day someone entered the names of nine people in her church's Book of the Dead, seeking prayers for their souls. The problem? All nine are still alive. Until they start getting murdered . . . one by one . . .
Selena De La Cruz would like to leave the past behind as she plans her wedding…but the past no longer sleeps. As the Vatican revisits an old murder case, it finds that Selena's family might have played a key role. Selena is forced to confront her family's ghosts…in more ways than one.
Blood of the Martyrs and other stories by John J. Desjarlais
An eclectic collection of short stories: a medieval cleric investigates a brutal murder that may lead to millions more. An elderly widower seems to find just what he needs when he needs it – except what he needs the most. A witty lovebird offers his owner advice on relationships. And three others, all previously appearing in literary journals.

Cleansed by Fire (Father Frank Mysteries) by James R. Callan
Churches are burning and a man is murdered, plunging a small Texas town into a state of fear. Father Frank DeLuca, pastor of Prince of Peace Church, is thrust into an impossible dilemma when he hears that another church will be burned. But the disturbing information comes to him via the confessional, and church law forbids him from telling anyone–even the police.

Death in the Choir (Francesca Bibbo Series, Book 1) by Lorraine V. Murray
Francesca Bibbo is eager to jumpstart her social life, so she joins the choir at St. Rita's. . . when someone shows up dead, the police rule the death a suicide. But Francesca suspects foul play, so she begins prying into the dead man's past. Before long, she uncovers shocking and sinister facts about the choir members.

Death of a Liturgist (Francesca Bibbo Series, Book 2) by Lorraine V. Murray
St. Rita's was a vibrant suburban church whose parishioners liked things on the traditional side–but all that ended the day the liturgist arrived. He promised positive changes, but all he did was make enemies. When the liturgist turns up dead, under violent and mysterious circumstances, everyone is a suspect.

Death Dons a Mask (Francesca Bibbo Series, Book 3) by Lorraine Murray
At the St. Rita's parish masquerade ball, a handsome seminarian attracts the eye of a voluptuous woman disguised as the angel of death, the unstoppable Francesca Bibbo meets a mysterious wizard–and someone pilfers the cash box. When a body is later discovered in the rectory, Francesca dons a new disguise–detective–and meanders into mayhem and madness as she tries to solve the crime.

Don't You Forget About Me by Erin McCole Cupp
Mary Catherine Whelihan made it out of Walkerville alive once before. Can she pull it off this time? Bullies, sexual harassment, finding a corpse in the local creek…. Cate's childhood in 1980s Walkerville was murder! So what could possibly tempt her to return? A cryptic email from Eugene Marcasian, MD, her grade school crush, might do the trick.
Read Catholic-Fiction.com's review here.

End of the Road by Amy M. Bennett
Corrie Black, owner of the Black Horse Campground, hopes for a successful start to her summer season but the discovery of Marvin Landry, a long-time guest, shot dead in his own RV, along with $50,000 in cash missing, does not herald a good beginning…
Divers are disappearing without a trace near San Clemente Island in California. Ms.Terry Ho, Public Relations Ambassador of the California Aquarium, is called by the sheriff's office to investigate. A blurry picture of a colorful sea creature and two audio cassettes of its swimming patterns are all the clues she has to solve this mystery. Parallel to her investigation, the US Navy has engaged renowned white shark expert, Dr. Storm Hancock, in a confidential research regarding these bizarre disappearances.
Murder in the Vatican by Ann Margaret Lewis
Follow the great Sherlock Holmes as he investigates three baffling cases at the "express desire of his Holiness, the Pope." Stories include "The Death of Cardinal Tosca," "The Vatican Cameos," and "The Second Coptic Patriarch." You'll encounter baffling crimes, rich, historical settings, and a fateful encounter with Father Brown!
Pretty Maids All in a Row by Michelle Buckman and A. H. Jackson
Partners Tori Roche and J.B. Kale set out on a madcap adventure to a medieval inn where they are invited to solve the famous nursery rhyme murder mystery surrounding the 1785 massacre of twelve women–"pretty maids all in a row." As they begin gathering evidence to write a best-selling novel to save their publishing house, Tori finds her family lineage has more to do with the present than she anticipated.

Roses are Red, Diamonds are Blue by Donna Alice Patton
Where's the Anastasia? It's been almost a year since Laura Barkley's husband, a museum curator, was murdered and the fabled Anastasia Diamond stolen. A long year filled with accusations, too many accidents directed toward Laura and her twins, plus plenty of soul searching…
Read Catholic-Fiction.com's review here.
Saints Preserve Us (A Ronnie Lord Mystery) by L. K. Ellwood
Winner of the Florida Writer's Association Royal Palm Award for Best Mystery. Where's Lorena Alger? This is what everyone in Ash Lake, Florida is asking about their most famous resident . . . a young girl about to be canonized as a saint, a young girl who hasn't moved from her grave in over 150 years. Now she is gone, and her grave is now occupied by the fresher corpse of the cemetery caretaker.

To Be Or Not To Be… Murdered! by Basia Kent Belroy
Why is Fulton High School having a mysterious rash of copycat suicides? Or could they be murders? Peyton Simons is starring as Ophelia in her high school's production of Hamlet, opposite cute Justin Christopher as Hamlet. She and Justin are also attending the same confirmation class at Saint Paul's, where they are learning about the evils of revenge and the importance of forgiveness. But something is rotten in the state of Fulton High. It seems the soccer stars on the school's team are hanging themselves from an old tree on campus.