Check back soon for more titles!
Click on a book's picture for complete details, including price & Kindle availability: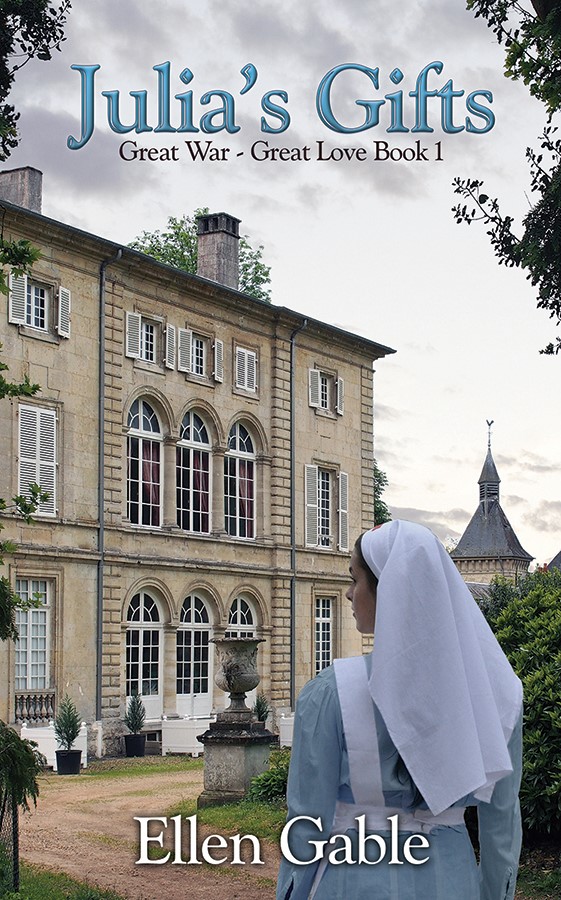 Julia's Gifts (Great War Great Love, Book 1)
by Ellen Gable
From Philadelphia to war-torn France, follow Julia as she transitions from unworldly young woman to compassionate volunteer. Disheartened by the realities of war, will she recognize her true "Great Love"?
---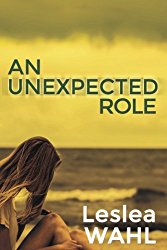 An Unexpected Role
by Leslea Wahl
The devastation of a ruined summer. The gift of a second chance. Can 16-year-old Josie learn the lessons she needs in order to discover her true self?
---

The Grace Crasher
by Mara Faro
Hiding her Catholic past,Julia must pretend to be "born again" for her Christian housemates–EMT Mark and his church-lady mom. Their place is within walking distance (cough, stalking distance) of Dylan, her latest musician crush. But she could lose her chance at real love. Not just with a guy. But with God.
---

Ornamental Graces
by Carolyn Astfalk
Emily's the kind of girl Dan's always dreamed of–sweet, smart, and sincere. But he's made a mess of his life and ruined his chances for earning the love and trust of a woman like her. Will he ever be free from his shady past and the ex-girlfriend who refuses to stay there?
---

Seventy Times Seven by Tim Speer
After rescuing Amy from imminent danger in the wilderness, Michael agrees to help her again. But it may be Michael who needs help the most. Amy soon finds that Michael is haunted by a troubled past and that he has undertaken a mission that can only lead to darkness. While Michael saved her life, Amy must now try to help save Michael's soul.

Most Highly Favored Daughter: A Sanctified Suspense by Janice Lane Palko
When heiress and philanthropist Cara Hawthorne Wells is framed with a heinous crime, her reputation, marriage, and life are jeopardized. As she and handsome, brooding private investigator Jake Gold battle to prove her innocence, they uncover shocking revelations about the city she serves, the people she loves, and her beautiful, reckless celebrity diva sister, Sophia.

At Home in Persimmon Hollow (Persimmon Hollow Legacy) by Gerri Bauer
In 1886, Agnes Foster is forced to leave the Catholic orphanage where she grew up to start a new life as a teacher in Persimmon Hollow. With nothing but her strong Catholic faith to sustain her, she leaves behind the only home she's ever known and encounters a wild and beautiful new landscape, as well as a town full of hardworking, faith-filled people. She also meets the difficult, yet handsome and hard-to-ignore Seth Taylor, a man whose heart has been hardened to God.

Stitching a Life in Persimmon Hollow (Persimmon Hollow Legacy, Book 2) by Gerri Bauer
Josefa Gomez longs for the glamorous life of a fashion designer far beyond her small town. But when her aunt announces a plan for Josefa to live with relatives in Texas and prepare for marriage, the headstrong beauty knows she must make an audacious choice.

After the Thaw by Therese Heckenkamp
Four years ago, Charlene Perigard survived a brutal kidnapping. Now sinister threats, a midnight attack, and a deathbed promise drive her to the little town of Creekside, where she encounters a man from her past whom she has long struggled to forget. Charlene's wounded heart must choose between her fiancé and the man whose past is more scarred than her own. But in choosing, she may just lose everything.

The Paradise Project by Suzie Andres
Like Elizabeth Bennet before her, Liz Benning takes pride in her resourcefulness, but when she resolves on a yearlong project to be happier, it looks like her ambition has outrun her abilities…Enter a love interest more conniving than Wickham, a blonde cold enough to freeze out Caroline Bingley, and Elizabeth's paradise project is heading for disaster.

A Perfectly Good Man (Coffee and Donuts Book 3) by Amanda Hamm
Heidi Ray has a decision to make. It's a decision she probably should have made before she accepted the engagement ring. But Tyler is a good man. Why wouldn't she want to marry him? After much prayer and reflection, several of Heidi's relationships begin to look different.

The Rosary by Barbara L. Monahan
Forty years after losing the woman he loves to another man, Richard Lawton is given the opportunity to enter her life again, and he takes it, hoping the two of them can finally be together. This time his rival is not another man but the doctrine of the Catholic Church. Will Richard and Kate ever find happiness as man and wife?

Castle Wolves by Patricia La Barbera
Lady Merewyn and Prince Alexander face daunting circumstances. Werewolf hordes, slaughtering royalty and peasants, rampage King William's empire. But even if she and Prince Alexander escape, Lady Merewyn fears he will discover her secret.
---

The Perfect Blindside by Leslea Wahl
Championship snowboarder Jake has been dragged by his parents to a middle-of-nowhere town in Colorado, where he meets Sophie. Smart and savvy, she has no patience for his inflated ego. Can Jake and Sophie work out their differences to discover what's really been happening at the abandoned silver mine?
---
What can a husband do when his wife declares she's going to have an abortion rather than give birth to their child? One man decides on an outrageous plan to kidnap his spouse and take her to a small island in the South Pacific. Here, where everyone is Catholic, he will force her to have their child.

The Story of Peace by Miriam Ezeh
As conflict looms between two rural African villages, a woman fights to keep her brother from getting involved in the violence. In an attempt to protect him, she turns to her friends for help but encounters something unexpected . . .

Stay With Me by Carolyn Astfalk
Chris loves Rebecca and her innocence, but he's confounded by her emotional scars. With the counsel of their friend Father John, can Rebecca and Chris overcome every obstacle and bridge the deepening gulf between them? Or will a crucial lapse in judgment and its repercussion end their relationship?
Read Catholic-Fiction.com's review here.

Past Suspicion by Therese Heckenkamp
"Don't trust anyone . . ."
So whispers Robin's mother just moments before she dies, setting in motion the intriguing story of a 17-year-old on a quest to unravel the dangerous secrets of her mother's past.

Treasures in Clay Vessels by Angela Pisaturo
Orphaned as a child and disfigured at a teenager, Nellie Parker stayed away from relationships for fear of losing someone again. That is until Henry J. Lewiston came to town and turned her world upside down.

Smokey Mountain Prayer by Angela Pisaturo
Maggie MacDougal struggles to keep her practice afloat and her newly found Catholic faith in tact, amidst the turmoil of world war II and a very Southern Baptist community.

A Chance for Moonlight (Chance for Promises Book 1)
by Ella Dement
Spring brings change, especially in bustling Manhattan. Downtown, a cheerful pastry cook charms the reticent soldier next door. Uptown, a young heiress with a complicated past weighs a courtship with a handsome baseball player. In Midtown, a married couple learns the sparks that come with building a life together. One city and three couples bind this sweet novella together.

A World Such as Heaven Intended by Amanda Lauer
In this powerful Civil War romance, Amara McKirnan and Nathan Simmons share a devotion to their Catholic faith, but their loyalties lie on opposite sides of the conflict.

Angela's Song by AnnMarie Creedon
Widow and mother of three, Angela 'Jel' Cooke is full of regret about her marriage to her late husband. . . When Jack Bartolomucci walks into her life, he challenges Angela to face her demons head on. What follows is a poignant, sometimes hilarious tale of hope and healing.
Read Catholic-Fiction.com's review here.

Arms of Love by Carmen Marcoux
A chaste love story involving conversion and courtship.
Brandon and Joanie Vaughns begin their new life together while Maggie and Amie Collins follow unpredictable paths to know Gods will … A whole new story of discernment and responding to Gods call.
Emily's Hope is the gripping story of one young woman's physical, emotional, spiritual journey from high school to adulthood. Interspersed throughout the story are flashbacks to Emily's great-grandmother's troubled life, with a climax culminating in the surprising revelation that Emily and her great-grandmother are connected more deeply than by ancestral ties alone.
At the age of thirteen, Grace Kelly (who has been saddled with the name of a world-renowned beauty, but is far from one herself ) is inspired by an offhand comment from her father to become a saint. But coming of age and falling deeply in love for the first time in the early 1970's–in the wake of the 60's "sexual revolution" and the historic Roe v. Wade decision–presents true challenges for young people who are trying to live chastely. Grace realizes that without the help of God, the Blessed Mother, and all the saints in Heaven, navigating the thorny path to sainthood would be an almost insurmountable task.
Read Catholic-Fiction.com's review here.
1876, Philadelphia. Caroline Martin's life has finally taken a turn for the better. After years of hard work, she has met a virtuous and wealthy man whose love seems to promise the kind of life realized only within the comforting novels she keeps on her night table. Tragedy, however, will teach Caroline of the complexity with which God Himself authors the lives of those who turn toward Him.
In this sequel to In Name Only, A Subtle Grace continues the story of the wealthy and unconventional O'Donovan Family as they approach the dawn of a new century in 1896, Philadelphia. At 19, Kathleen (oldest daughter) is unmarried with no prospects. Fearing the lonely fate of an old maid, her impatience leads to an infatuation with the first man who shows interest. A disturbing turn of events brings a dark shadow that threatens the life-long happiness she desires.
Read Catholic-Fiction.com's review here.
Annie…Nineteen and pregnant, Annie accepts Jack's marriage proposal as a way to provide her child with the home and father that she never had. But as Jack shares his love and his Catholic faith with her, she discovers a home and family not only for her baby, but also for herself.

Rapunzel Let Down: A Fairy Tale Retold by Regina Doman
A teen summer romance in New England has disastrous consequences when the daring son of a conservative senator forms a secret relationship with the isolated daughter of a reclusive scientist. A modern retelling of the classic tale 'Rapunzel.'