November 1, 2017: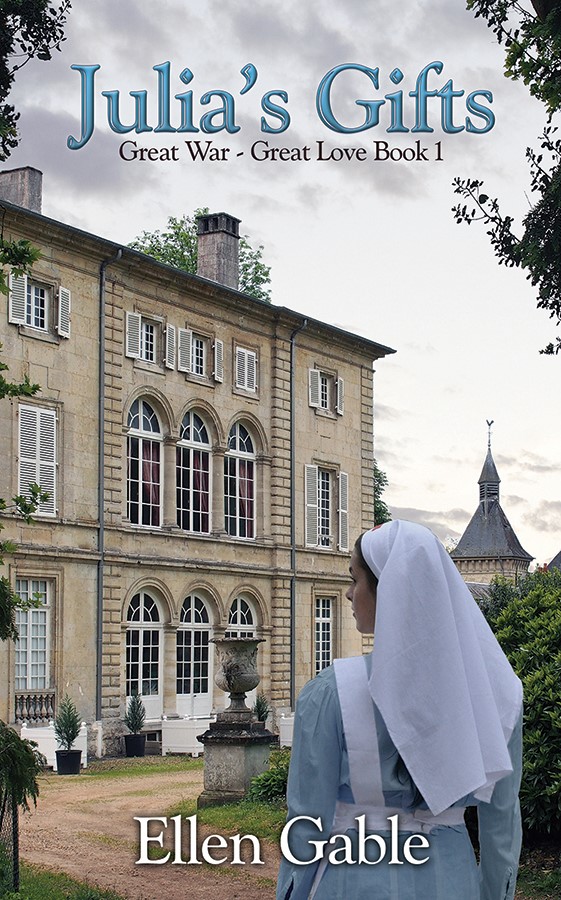 Julia's Gifts (Great War Great Love, Book 1)
by Ellen Gable
From Philadelphia to war-torn France, follow Julia as she transitions from unworldly young woman to compassionate volunteer. Disheartened by the realities of war, will she recognize her true "Great Love"?
May 6, 2017:


The King's Prey: Saint Dymphna of Ireland (God's Forgotten Friends)
by Susan Peek
An insane king. His fleeing daughter. Estranged brothers, with a scarred past, risking everything to save her from a fate worse than death.
April 1, 2017: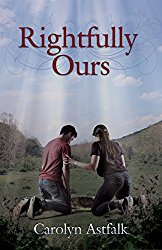 Rightfully Ours by Carolyn Astfalk
As teens Paul and Rachel work side by side to uncover what could be lost treasure, will they acquire the strength of character and virtue to take only what rightfully belongs to them–or are they in way over their heads, with more than a few lost artifacts at stake?
January 25, 2017:


Brigid and the Butter: A Legend about St. Brigid of Ireland
by Pamela Love
Brigid wants to feed the hungry, but she is often hungry herself. When a beggar woman asks for the only food Brigid has–a dish of butter–she learns how to open her heart in generosity and love.
November 5, 2016:


The Forgotten Christmas Saint: Saint Anastasia
(God's Forgotten Friends for Children, Volume 3)
by Susan Peek
Of all the saints in Heaven, Saint Anastasia is the only one whose feast day falls on Christmas itself! Join her and her best friend, Saint Theodota, as they bravely prove their love for God and neighbor, even unto the sacrifice of their own lives.
November 4, 2016:


The Grace Crasher by Mara Faro
Hiding her Catholic past,Julia must pretend to be "born again" for her Christian housemates–EMT Mark and his church-lady mom. Their place is within walking distance (cough, stalking distance) of Dylan, her latest musician crush. But she could lose her chance at real love. Not just with a guy. But with God.
October 24, 2016:


From Afar by Roger Thomas
Journey with the Magi as they search for a King they do not understand, and seek answers to questions lying in the deepest parts of their souls–providing they survive the dangers of the journey.
October 11, 2016:


Ornamental Graces by Carolyn Astfalk
Emily's the kind of girl Dan's always dreamed of–sweet, smart, and sincere. But he's made a mess of his life and ruined his chances for earning the love and trust of a woman like her. Will he ever be free from his shady past and the ex-girlfriend who refuses to stay there?
October 7, 2016:


Agnes' Gift by Kristelle Angelli
On Christmas Eve, an angel appears to take Jenna on an extraordinary journey through the mysteries of the Rosary, and she must decide if there is more to the Faith of her childhood than she previously thought.
October 2, 2016:


Battle for His Soul by Theresa A Linden
When Jarret West's life begins to fall apart, his guardian angel Ellechial hopes now is the time for his conversion. Jarret must be freed from the deep clutches of Deth-kye, the demon bent on seeing him in hell. The fate of several others depends upon Jarret's conversion. Who will win the battle for Jarret's soul?
September 30, 2016:


Seventy Times Seven by Tim Speer
After rescuing Amy from imminent danger in the wilderness, Michael agrees to help her again. But it may be Michael who needs help the most. Amy soon finds that Michael is haunted by a troubled past and that he has undertaken a mission that can only lead to darkness. While Michael saved her life, Amy must now try to help save Michael's soul.
September 23, 2016:


The Man God Kept Surprising: Saint William of Bourges
(God's Forgotten Friends for Children, Volume 2)
by Susan Peek
Riches, fame, knighthood, an easy life in a grand castle. These were the things that rightly belonged to William by his noble birth. Instead he chose to leave it all behind and give himself completely to God. Building a hut in the quiet woods, he planned to live out his days there in prayer and solitude. But God had other plans for William . . .
August 31, 2016:


7 Riddles to Nowhere by A.J. Cattapan
With the arrival of a letter, seventh grader Kameron Boyd learns that he and several others have been selected as potential heirs to a fortune. He just has to solve a series of seven riddles to find the treasure before the other students. If he succeeds, he'll become heir to a fortune that could save his school.
August 22, 2016:


Most Highly Favored Daughter: A Sanctified Suspense by Janice Lane Palko
When heiress and philanthropist Cara Hawthorne Wells is framed with a heinous crime, her reputation, marriage, and life are jeopardized. As she and handsome, brooding private investigator Jake Gold battle to prove her innocence, they uncover shocking revelations about the city she serves, the people she loves, and her beautiful, reckless celebrity diva sister, Sophia.
August 1, 2016:


Days of Darkness by C.D. Verhoff
As the world slips deeper into darkness, the gulf between the godly and the godless widens, leaving no middle ground. Gina Applegate must choose a side.
July 4, 2016:


Fight for Liberty: Book Three in the Liberty Trilogy by Theresa Linden
Liberty has gained a deeper understanding of true freedom, but having it for herself is not enough. Prompted by the inner voice that has guided her for years, Liberty is compelled to bring the freedom she possesses to others in Aldonia.
July 1, 2016:


Unclaimed (The Memoirs of Jane E, Friendless Orphan Book 1) by Erin McCole Cupp
Born into a future of cloning and bioterror, could Jane Eyre survive? This Jane is an "unclaimed embryo," and at age ten she is sold into slavery as a data mule. She must fight for freedom and identity in a world mired between bioscientific progress and the religions that fear it.
June 27, 2016:


Small for the Glory of God: Saint John the Dwarf
(God's Forgotten Friends: Little-known Saints for Children, Volume 1)
by Susan Peek
Being different from others is never easy. Saint John the Dwarf, of all people, could tell you that! But he discovered a secret–a great BIG secret–which changed his life and turned him into a giant of a saint.
June 23, 2016:


Bane's Eyes (I Am Margaret Book 4) by Corinna Turner
In three months, the citizens of the EuroGov will decide whether or not to abolish Sorting, the grim annual harvesting of "imperfect" teenagers for their organs. If they vote the wrong way, then Margo and everyone she cares about will die.
May 26, 2016:


Life-Changing Love by Theresa A Linden
Caitlyn Summer, soon to be fifteen, must practice old-fashioned courtship with high parental involvement, but she has a terrible crush on shy Roland West and she has competition from a girl with no restrictions.
May 20, 2016:


Dying For Revenge (The Lady Doc Murders Book 1) by Dr. Barbara Golder
Someone is killing the rich and famous residents of Telluride, Colorado, and the medical investigator, Dr. Jane Wallace, is on a collision course with the murderer. Compelled by profound loss and injustice, Jane will risk her own life to protect others from vengeful death, even as she exacts a high price from those who have destroyed her world.
May 18, 2016:


Sunflowers in a Hurricane by Anne Faye
When Cheryl and Ruth move next door to George, the older man and young girl form an unlikely friendship as all three are forced to face the past in order to create a new future.
April 14, 2016:


Someday by Corinna Turner
"If you want to die, sit down here. We will kill you.
If you don't want to die, you will enter the truck."
A blaring fire alarm wakens teen students from Chisbrook Hall girls boarding school in the dead of night, but the real nightmare is just beginning.
Because 'al-Qabda' are taking them all away.
Whether they want to go or not.
April 5, 2016:


After the Thaw by Therese Heckenkamp
Four years ago, Charlene Perigard survived a brutal kidnapping. Now sinister threats, a midnight attack, and a deathbed promise drive her to the little town of Creekside, where she encounters a man from her past whom she has long struggled to forget. Charlene's wounded heart must choose between her fiancé and the man whose past is more scarred than her own. But in choosing, she may just lose everything.
April 1, 2016:


The Rose and the Sword (The Veritas Chronicles, Volume 2)
by Gina Marinello-Sweeney
Can a rose survive in winter?
Rebecca Veritas is a new college graduate, eager to pursue her dreams as a clinical psychologist. As she adjusts to her new surroundings in the big city of Los Angeles, she finds solace in a mysterious antique bookstore. Yet, as her thoughts still linger on someone from her past, she is unaware that the present has the potential to haunt her the most.
March 19, 2016:


Animals of God (Volume 2) by Susan Peek
Children's Stories of Animals Who Encountered Saints . . . Told from the Animals' Points of View! Two delightful stories for young Catholics, beautifully illustrated with black and white drawings. Children will delight in these wonderful animal tales!
March 4, 2016:


A Perfectly Good Man (Coffee and Donuts Book 3) by Amanda Hamm
Heidi Ray has a decision to make. It's a decision she probably should have made before she accepted the engagement ring. But Tyler is a good man. Why wouldn't she want to marry him? After much prayer and reflection, several of Heidi's relationships begin to look different.
March 1, 2016:


Barely a Crime by Robert Ovies
In this gripping thriller, two men from the Northern Irish underworld are
recruited by an enigmatic stranger for a shadowy operation. The job seems too good to
be true; in fact, it seems to be barely a crime. But as the law of unintended consequences kicks in, so do life-and-death consequences, not only for themselves, but for the whole world.
February 10, 2016:


Jacob of the Thundercloud by Zoran Majstorovic
When lightning hits his house, Jacob, an ordinary teenager, ends up in Ancient Egypt. He's thrilled at first, but there's one very big problem: Jacob is a devoted Catholic–and Egypt in ancient times isn't the best place for Catholics.
January 30, 2016:


Animals of God (Volume 1) by Susan Peek
Children's Stories of Animals Who Encountered Saints . . . Told from the Animals' Points of View! Three delightful stories for young Catholics, beautifully illustrated with black and white drawings. Children will delight in these wonderful animal tales!
Read Catholic-Fiction.com's review here.
January 20, 2016:


Darker the Night by Lisa London
Inspired by a true story, this fascinating tale tracks an extraordinary young woman persevering through the challenges of growing up in Hitler's Germany. Hedy finds herself assembling airplanes, dodging bombs, battling hunger, and standing up to invading tanks. As the pride in her country is shattered with the news of the Nazi atrocities, her father reminds her, "The darker the night, the brighter the stars." Is her star the charming American Counter-Intelligence Agent who keeps appearing in the oddest places?
January 2, 2016:


A Single Bead by Stephanie Engelman
On the anniversary of the plane crash that took the life of her beloved grandmother and threw her own mother into a deep depression, 16-year-old Katelyn Marie Roberts discovers a single bead from her grandmother's rosary–a rosary lost in the crash. A chance encounter with a stranger launches Katelyn and her family on a quest to find the other missing beads.
January 1, 2016:


Falling as She Sings by C.J. Sursum
No haven is ever quite heaven . . .
In the not-so-distant future, as civilization breaks down, one wealthy woman builds a massive, walled-in enclave, and outfits it with the technology to be completely self-sustaining. But Menna, a beautiful Vestal scientist in charge of breeding, makes a disastrous mistake. Ultimately, she is forced to choose between her comfortable, sterile existence and a harsh, brutish unknown.

Treachery and Truth by Katy Huth Jones
Immersed in the historical background of tenth century Bohemia, this true tale of Good King Wenceslas pulls the reader into the struggles and danger of the Dark Ages.
December 10, 2015:


An Interview With Jesus Christ by Joseph Head
A young man's normal work week is interrupted by an assignment from his employer: He will be interviewing a guest by the name of Mr. Jesus Christ.
December 9, 2015:


Castle Wolves by Patricia La Barbera
Lady Merewyn and Prince Alexander face daunting circumstances. Werewolf hordes, slaughtering royalty and peasants, rampage King William's empire. But even if she and Prince Alexander escape, Lady Merewyn fears he will discover her secret.
December 1, 2015:


Roland West, Loner by Theresa Linden
Despised by older twin brothers, new to River Run High, friendless, and the subject of cruel rumors . . . Roland West has a plan . . .
November 9, 2015:


Maiden General: How a 17-year-old Girl Saved France at Orleans: A True Story
by Mike MacCarthy
Joan, 17 years old and a pious young woman, runs away from home in order to attempt an impossible mission from God–have herself appointed as a French field general and lead her country to victory over the English.
November 7, 2015:


Testing Liberty (Chasing Liberty Trilogy, Volume 2) by Theresa Linden
Hidden no more. Imprisoned by the all-controlling government. Slated for Re-Education. Liberty must escape from a high-security facility to rescue the colonists who lost their freedom. Their capture is her fault. If she fails to escape and rescue the others, the children, teens and adults of the Maxwell Colony will be integrated into society, facing sterilization and indoctrination.
October 10, 2015:


Order of the Blood: The Unofficial Chronicles of John Grissom by Page Zaplendam
When a vampire's abilities and defects never fully develop, taking on the head of England's biggest vampire sect could be a bad idea. Ever since he was turned, John Grissom has worked to find a cure for the disease. He, his newly acquired assistant Henrietta, and the Prussian Van Helsing, a veteran vampire hunter, must seek out the elusive vampire lord before he succeeds in dramatically influencing the outcome of the war.
Read Catholic-Fiction.com's review here.
October 5, 2015:


Chasing Liberty (Chasing Liberty Trilogy, Volume 1) by Theresa Linden
Liberty, a young woman, lives in a future society where faith, family, and freedom do not exist. The all-controlling government has elevated the earth above man. Liberty is slated to be a Breeder. As vocation day draws near, she discovers a secret underground group that watches and rescues people who are unsatisfied with the government's ways. Maybe they can help her . . .
October 1, 2015:


Liberation (I Am Margaret, Volume 3) by Corinna Turner
In the Vatican's hidden place of exile, Margo and her fiance, Bane, hatch a daring plan: use Vatican strike teams to liberate teenagers destined for human 'recycling'–to start a public outcry against Sorting. But if they succeed, the EuroGov's vengeance will be swift and merciless.

Stay With Me by Carolyn Astfalk
Chris loves Rebecca and her innocence, but he's confounded by her emotional scars. With the counsel of their friend Father John, can Rebecca and Chris overcome every obstacle and bridge the deepening gulf between them? Or will a crucial lapse in judgment and its repercussion end their relationship?
Read Catholic-Fiction.com's review here.
September 30, 2015:


The Rosary by Barbara L. Monahan
Forty years after losing the woman he loves to another man, Richard Lawton is given the opportunity to enter her life again, and he takes it, hoping the two of them can finally be together. This time his rival is not another man but the doctrine of the Catholic Church. Will Richard and Kate ever find happiness as man and wife?
September 20, 2015:


Angel Fire by Mary Grace Marshall
Saxon-Sorn carries a secret with him that transcends both space and time. He finds safe haven on a hostile planet named Earth. The water tastes bitter, but his life is sweetened with the love of a dauntless woman. Guided by angelic warriors, they embrace a third ally, a dauntless Catholic priest. Together the three must risk their lives in a race against the future and the past.
September 1, 2015:


10 Steps to Girlfriend Status (The Bird Face Series, Volume 2)
by Cynthia T. Toney
Wendy Robichaud is on schedule to have everything she wants in high school: two loyal best friends, a complete and happy family, and a hunky boyfriend she's had a crush on since eighth grade–until she and Mrs. Villaturo look at old photo albums together. Discovering a long-ago scandal, Wendy digs into the past and into trouble…
2015:


A Soldier Surrenders: The Conversion of St. Camillus de Lellis
by Susan Peek
Soldiering, gambling, brawling, drinking. As a young man, Saint Camillus excelled at them all. Add to that his fiery temper and innate knack for getting in trouble, and Camillus de Lellis seems the last person who could ever achieve holiness! But God had plans for the stubborn young soldier, whether Camillus liked it or not . . .
Read Catholic-Fiction.com's review here.
August 2015:


The Perfect Blindside by Leslea Wahl
Championship snowboarder Jake has been dragged by his parents to a middle-of-nowhere town in Colorado, where he meets Sophie. Smart and savvy, she has no patience for his inflated ego. Can Jake and Sophie work out their differences to discover what's really been happening at the abandoned silver mine? Follow them into secret tunnels as they unravel the mystery and challenge each other to become who God wants them to be.
August 21, 2015:


Humans: The Untold Story of Adam and Eve and their Descendants (The Thesis) (Volume 1)
by Joseph M. Luguya
Theology fiction about the devil's desire to claim his due, and one man's journey to hell and back.

Humans: The Untold Story of Adam and Eve and their Descendants (Mjomba and the Evil Ghost) (Volume 2)
by Joseph M. Luguya

Humans: The Untold Story of Adam and Eve and their Descendants (The Demoniac) (Volume 3)
by Joseph M. Luguya
July 21, 2015:


The Three Most Wanted (I Am Margaret, Volume 2) by Corinna Turner
2000 kilometers. Three young adults. A continent-wide manhunt. Chace of survival? No chance. Having outwitted the EuroGov by rescuing an entire facility of teens destined for recycling, Margo is on the run.
June 30, 2015:


Do You Believe? by Tom Santulli
CIA agent and former teacher Tom Russo has been chosen to uncover all the eerie secrets of Max, a special computer with incredible power. Do You Believe? is a thrilling faith journey of suspense, humor, and out-of-control technology!
June 18, 2015:


I Am Margaret (Volume 1) by Corinna Turner
In Margo's world, if you don't pass your Sorting at 18 you are recycled. Literally.
Margaret Verrall dreams of marrying the boy she loves and spending her life with him. But she's part of the underground network of Believers–and that carries the death penalty.
May 16, 2015:


Island of Life by Gerry More
What can a husband do when his wife declares she's going to have an abortion rather than give birth to their child? One man decides on an outrageous plan to kidnap his spouse and take her to a small island in the South Pacific. Here, where everyone is Catholic, he will force her to have their child.
April 12, 2015:


Angelhood by A.J. Cattapan
Trapped between alternating periods of utter darkness and light, 17-year-old Nanette is stuck following a high school freshman around. Soon, she learns she's a guardian angel, and the only way she can earn her wings is to keep her young charge, Vera, from committing the same sin she did–taking her own life.
April 11, 2015:


Over My Dead Body (Father Frank Mysteries, Book 2)
by James R Callan
Father Frank, Syd's pastor, and Georgia Peitz, another member of his church, don't believe Syd committed suicide. The more clues Father Frank and Georgia uncover, the more danger they find themselves in. Can they find the real killer before they become victims?
April 7, 2015:


Return To Paradise by Tim Speer
An accident on the highway sends David on a detour that will ultimately result in him spending the weekend in Spring River, a small farming community where many of the local farmers are facing foreclosure. Is David's arrival in Spring River purely happenstance, or is there a reason for him to be there? Through prayer and learning to surrender to God's will, David is shown the path that God has for him.
March 30, 2015:


Specter by John Desjarlais
Selena De La Cruz would like to leave the past behind as she plans her wedding…but the past no longer sleeps. In 1993, a Cardinal was murdered in Mexico at the Guadalajara Airport. Nearly twenty years later, the Vatican revisits an old murder case involving a Cardinal…and finds that Selena's family might have played a key role. Selena is forced to confront her family's ghosts…in more ways than one.
March 17, 2015:


Blood of a Stone by Jeanne Lyet-Gassman
Set in the first century on the edges of the Roman Empire and the Jesus movement, Blood of a Stone is a sweeping story of murder, betrayal, love, and the search for redemption.
February 9, 2015:


No Vacancy (A Black Horse Campground Mystery, Book 3)
by Amy M. Bennett
"CLOSE THE CAMPGROUND SATURDAY. THIS IS YOUR ONLY WARNING. YOUR LIFE IS IN DANGER." So reads the note shoved under the door of the Black Horse Campground store as Corrie Black and her staff celebrate the first "no vacancy" day of the season.
January 10, 2015:


A Chance for Moonlight (Chance for Promises, Book 1)
by Ella Dement
Spring brings change, especially in bustling Manhattan. Downtown, a cheerful pastry cook charms the reticent soldier next door. Uptown, a young heiress with a complicated past weighs a courtship with a handsome baseball player. In Midtown, a married couple learns the sparks that come with building a life together. One city and three couples bind this sweet novella together.
December 28, 2014:


Working Mother by Erin McCole Cupp
Note: This is a 15 page short story
With her husband disabled and out of work and her child in mortal danger, a mother must leave her family and find work so they can all survive. The husband's name is Joseph. The child's name is Jesus. The working mother is Mary.
December 13, 2014:


Near Occasions (John Paul 2 High, Book 5)
by Christian M Frank
Liz &J.P. just wanna have fun, running a prank war and staying cooler than the school. But danger is near, and actions have consequences.
December 13, 2014:


Catholic Philosopher Chick Comes on Strong
by Rebecca Bratten Weis and Regina Doman
Former NYC fashion writer Catelyn Frank continues her adventures as a philosophy doctoral student in Texas as she seeks to become even more committed to philosophy, navigatesthe waters of romance, and tracks down the perpetrator of some sinister library vandalism.
December 5, 2014:


Still That Girl by Rebecca Dominick
Katarina Anderson and her best friend, Abigail Dunham, are off for a summer vacation. But the smallest thing can change everything…even something as small as a phone call. Abigail proves what an amazing best friend she is by always being there for Katarina, while all Katarina can think of is what could possibly go wrong next.
November 29, 2014:


The Book of Feasts & Seasons by John C. Wright
A beautifully mind-bending stroll with a grandmaster of science fiction through the annual Catholic calendar.
November 27, 2014:


Insomuch As To Deceive (Father Baptist Series Book 5)
by William Biersach
A centuries old murder mystery, a spooky mountain lodge, a séance promised to be a sham which turns out to be authentic, an eerie dance of disembodied lights on a rainy night, the apparent landing of an alien spacecraft in a mountain lake, something that howls savagely in the night and kills for real…
November 24, 2014:


Erin's Ring by Laura H. Pearl
Young teens Molly and Theresa set out to discover the origins of a mysterious Irish Claddagh ring, but they unearth a story that is far stranger and infinitely more touching than anything they could have ever imagined.
October 31, 2014:


Reconciliation Day at Mater Dolorosa by Giulio Ruffini
A failed writer. A football hero. A coffin in a rose garden. A mummy in an old car. A kidnapped girl in the fennel grove….
October 28, 2014:


Our Lady of West 74th Street by Harry Steven Ackley
Anthropology professor Emily Campbell is only one player in a drama that has been unfolding for centuries–a spiritual tug-o-war surrounding an ancient object with the power to transform the hearts of humankind. As Emily tries to understand the signs around her, others are attempting to make sure she never does.
October 6, 2014:


A World Such as Heaven Intended by Amanda Lauer
In this powerful Civil War romance, Amara McKirnan and Nathan Simmons share a devotion to their Catholic faith, but their loyalties lie on opposite sides of the conflict.
September 30, 2014:


The Purple Robe by David Dean
Rumors rising out of the Yucatan jungle report healings and miracles attributed to a holy relic.
August 28, 2014:


To the Heights: A Novel Based on the Life of Blessed Pier Giorgio Frassati
by Brian Kennelly
The unforgettable story of a passionate young man, who in his brief life reached the heights of adventure, friendship–and sanctity.
July 16, 2014:


The Blood Cries Out by Karl Bjorn Erickson
In the midst of working the darkest double homicide of his career, Detective David Lightholler unearths violent secrets of his family's past that promise to haunt him for many years unless he can bring redemption and meaning out of the evil of the past–and present.
July 12, 2014:


No Lifeguard on Duty (A Black Horse Campground Mystery, Book 2)
by Amy Bennett
Corrie Black and her friends are ready to welcome the summer camping season with a party to celebrate opening the swimming pool…but murder becomes an unwelcome guest!
June 9, 2014:


The Lion's Heart by Dena Hunt
A heart-rending story about love and sacrifice. The emotional struggle of Paul's same-sex attraction, the guilt he feels, and his ambivalence toward his Catholic faith all come together in this look inside the heart of a tortured man.
March 19, 2014:


A Subtle Grace by Ellen Gable
In this sequel to In Name Only, A Subtle Grace continues the story of the wealthy and unconventional O'Donovan Family as they approach the dawn of a new century in 1896, Philadelphia. At 19, Kathleen (oldest daughter) is unmarried with no prospects. Fearing the lonely fate of an old maid, her impatience leads to an infatuation with the first man who shows interest. A disturbing turn of events brings a dark shadow that threatens the life-long happiness she desires.
Read Catholic-Fiction.com's review here.
January 1, 2014:


Saint Magnus, The Last Viking by Susan Peek
In this fast-paced new novel by the highly popular Susan Peek, the conflict unfolds between Magnus Erlendson, a heroic young prince aflame with the love of God, and his outlawed cousin Hakon, who blames Magnus for his banishment from their kingdom. What follows is a tale of betrayal and revenge, bravery and forgiveness, as Magnus seeks to restore his father's vanquished kingdom to it's rightful hands.
Read Catholic-Fiction.com's review here.
December 25, 2013:


The Tree of Healing by Diana Gonzalez Tabbaa
One golden summer, as Rose leaves her childhood years, her grandmother and a heaven-sent friend teach her to bring everything in her life to God in prayer and to bring His Life into her own. She comes to know and trust Him deeply, especially when she discovers a carving made by her father in a great tree that forms the crucifix of a Rosary Garden.
December 9, 2013:


The Red Madonna by Michael Shaughnessy
It's not just another sex-abuse scandal in the Archdiocese of St. Paul-Minneapolis. It's worse. A lot worse. It begins with a strange confession one Saturday morning and before it concludes more than just the Ten Commandments are broken.
December 1, 2013:


Voyage to Alpha Centauri by Michael D. O'Brien
Set eighty years in the future, this novel by the best-selling author Michael D. O'Brien is about an expedition sent from the planet Earth to Alpha Centauri, the star closest to our solar system.
November 5, 2013:


The Gate by Nancy Carabio Belanger
For smart-aleck Josh, being a Christian in the eighth grade is completely irrelevant, especially with the temptations that middle school can bring. When his teacher assigns a pen-pal project, Josh meets Pie, a spunky senior citizen with a love of his Catholic faith, Saint John Bosco, and the New York Yankees. But much to Josh's surprise, Pie creates his own project for Josh, and Josh realizes that God has a plan–even for him.
November 11, 2013:


Assassinating Pope Francis (Sister Mary's Bad Habit Adventures) by George L. Patterson
Sister Mary has a vision of two powerful beasts attacking the Catholic Church. She identifies one as the United States government. The other is a group of ultra-conservative Catholic Cardinals, the Salvatores Ecclesiae (Saviors of the Church) who want to replace Pope Francis with a Pope that will take the Church back to the Council of Trent.
October 23, 2013:


Death Dons a Mask (Francesca Bibbo Series) by Lorraine Murray
At the St. Rita's parish masquarade ball, a handsome seminarian attracts the eye of a voluptuous woman disguised as the angel of death, the unstoppable Francesca Bibbo meets a mysterious wizard–and someone pilfers the cash box. When a body is later discovered in the rectory, Francesca dons a new disguise–detective–and meanders into mayhem and madness as she tries to solve the crime.
October 21, 2013:


Don't You Forget About Me by Erin McCole Cupp
Mary Catherine Whelihan made it out of Walkerville alive once before. Can she pull it off this time? Bullies, sexual harassment, finding a corpse in the local creek…. Cate's childhood in 1980s Walkerville was murder! So what could possibly tempt her to return? A cryptic email from Eugene Marcasian, MD, her grade school crush, might do the trick.
Read Catholic-Fiction.com's review here.
August 31, 2013:


The Madonna Files by Stephen Ryan
On the quiet campus of M.I.T., a math professor is asked by the Vatican to determine the probability that six children are telling the truth. The children, from Medjugorje, a town in Bosnia filled with sacred drama, say they see the Virgin Mary. The children claim the Virgin Mary has given them ten secrets that include apocalyptic warnings for the entire world.
July 10, 2013:


End of the Road by Amy M. Bennett
Corrie Black, owner of the Black Horse Campground, hopes for a successful start to her summer season but the discovery of Marvin Landry, a long-time guest, shot dead in his own RV, along with $50,000 in cash missing, does not herald a good beginning…
July 9, 2013:


The Cana Mystery by David Beckett
In this gripping mystery adventure, Ava, an MIT graduate student and expert in ancient languages, is awakened in the middle of the night by a phone call from an old friend, Paul, with a baffling request: Could she fly to Yemen immediately? He's found something important and needs her help.
July 6, 2013:


Choices of the Divine by Rodney Sturges
Life as Nathan Faith has known it has changed forever with the collapse of the economy and society. Humanity has broken down from the weight of years of unchecked corruption and the moral apathy of the majority. Finding himself in a world where evil outweighs good, hate reigns supreme, and love of neighbor is forgotten, Nathan battles for the survival of himself and his family.
June 14, 2013:


The Magdalene Mystery by Christine Sunderland
Ten years ago a gunman opened fire in a parking lot, killing her parents. No one ever found out why. But a trip to Rome might reveal the truth. Thirty-year-old Kelly Roberts receives a mysterious envelope from her late godfather, director of a news service dedicated to exposing media lies, summoning her to Rome for a promising legacy.

The Saint Joseph Plot by John Persinger
Minutes before the biggest Notre Dame football game in decades, the Fighting Irish campus is sent into shock. A bloodied and bruised young woman stumbles from the bedroom of a Notre Dame priest, collapsing amidst the game day crowd. On the other side of campus, law student George DeMarco encounters the primary suspect, Father Sean Finnegan, fleeing the university grounds. The alcoholic priest insists that he has been framed. George's Catholic faith is tested when he agrees to harbor the fugitive, who is an old family friend. A thrilling story of faith, family, and how far you would go for a loved one.
May 8, 2013:


I Thirst by Gina Marinello-Sweeny
When Rebecca receives a mysterious note from an unknown source, she has no idea how it will change her life. Twenty-year-old Rebecca Veritas is used to being different, but has never felt extraordinary. She is a Dreamer, living in a world of poetry intermixed with the antics of her unique family and eccentric best friend Adriana. When she meets Peter, a young student from Canada who seems somehow to understand her from the start, her perception changes.
Read Catholic-Fiction.com's review here.
April 3, 2013:


Roses are Red, Diamonds are Blue by Donna Alice Patton
Where's the Anastasia? It's been almost a year since Laura Barkley's husband, a museum curator, was murdered and the fabled Anastasia Diamond stolen. A long year filled with accusations, too many accidents directed toward Laura and her twins, plus plenty of soul searching. As the one-year anniversary of the Anastasia's disappearance draws closer, Laura finds herself caught in a series of snowballing events she can't control, including the Blizzard of 1978. As the snow deepens who will survive?            Read Catholic-Fiction.com's review here.
April 21, 2013:


A Hunger in the Heart by Kaye Park Hinckley
It is 1955 Florida, and Kaye Park Hinckley's debut novel, A Hunger in the Heart, brings it alive with memorable flawed characters who all desire something. This is a story, ultimately, of hope and love: How we find it and thrive in even the darkest circumstances.
March 31, 2013:


Treason: A Catholic Novel of Elizabethan England by Dena Hunt
In this gripping, heartrending tale, Caroline and Stephen show us that it's not power that writes the true history of the world; it's faith: faith and the love that faith alone can awaken and sustain.
March 18, 2013:


Rapunzel Let Down: A Fairy Tale Retold by Regina Doman
A teen summer romance in New England has disastrous consequences when the daring son of a conservative senator forms a secret relationship with the isolated daughter of a reclusive scientist. A modern retelling of the classic tale 'Rapunzel.'
Know of a newly-released Catholic fiction novel?
Please let us know! Simply drop a comment in the box below: